Fyn 19-04-2009
The last day was upon us and since we had to travel 6 hours back to the Netherlands time
to fish was limited to a couple of hours.
After cleaning up the cottage we had to drop the keys at the rental agency in Assens hence
we ended up again at Sonderby klint.
I guess the high tide and wind had caused the water to become very discoulered.
The outher edge of the weed patch though still had clear water so I decided to fish the
border between clear and dirty water.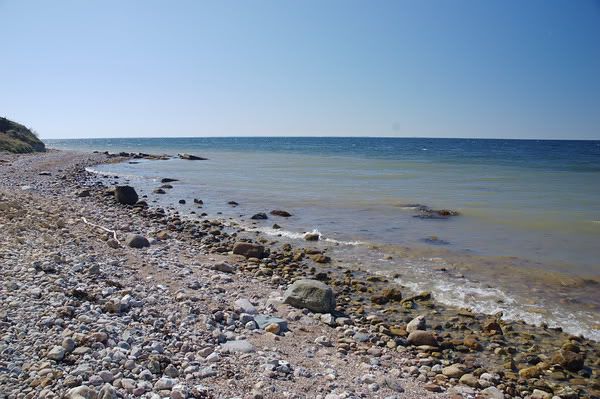 My tactic payed off as I got into a nice fish.
As I netted the fish it spat out its last dinner which was to me at least a surprisinly large sandeel.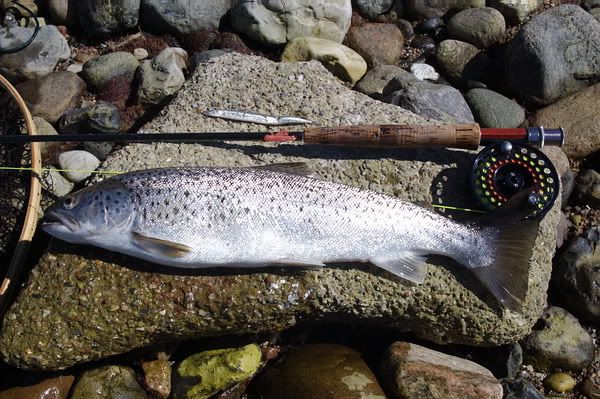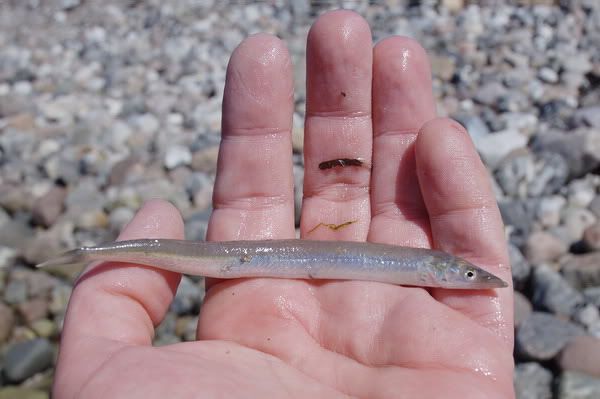 It was rather unique that I caught something on the last day as I always blanked so I was quite
a happy caper.
The rest of the guys where desperately trying to catch a fish but luck was just not on their side.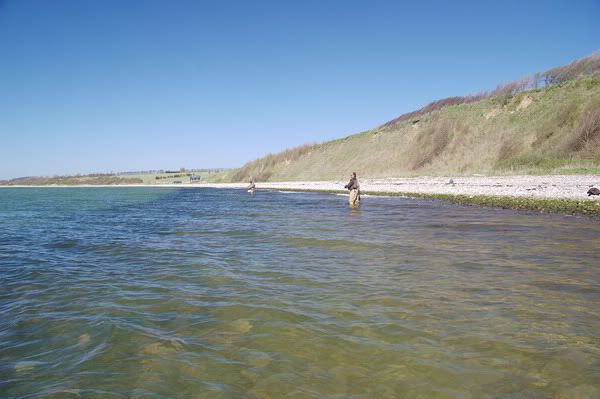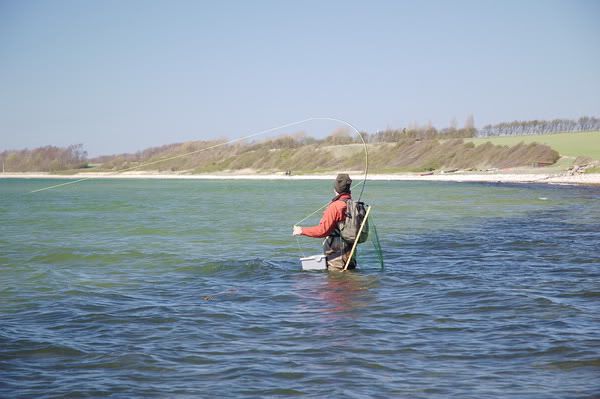 After a couple of hours our time on Fyn was up.
I took a last look at the grand landscape, packed in my gear and thought mission accomplished.
Untill next year Fyn.