Flyfishing Germany – July 22nd. 2008
Flyfishing Germany – July 22nd. 2008
Day 2.

On the second day of the trip the rains cleared and
water clarity slowly improved.
In the morning we fished near the hotel but only
managed to catch small browns.
The weather was fine in the morning, plenty of clouds
but it stayed dry most of the time.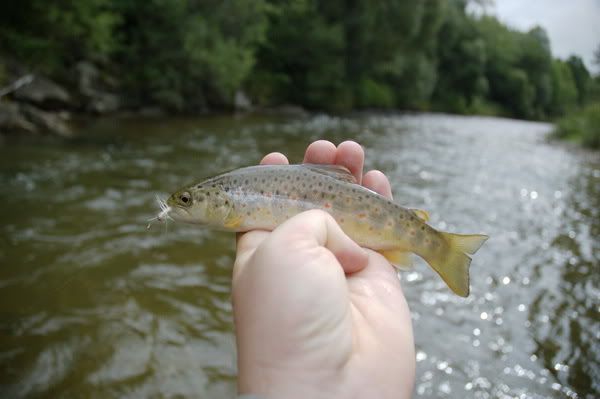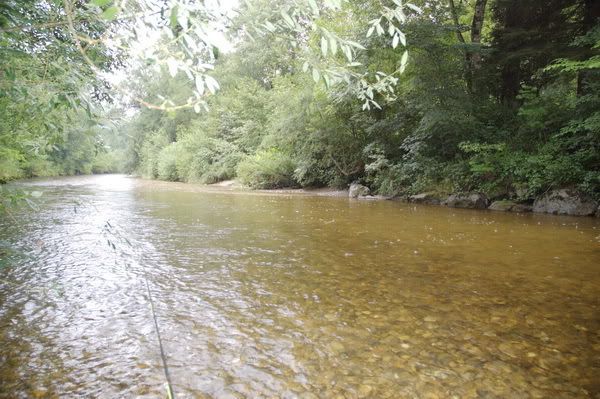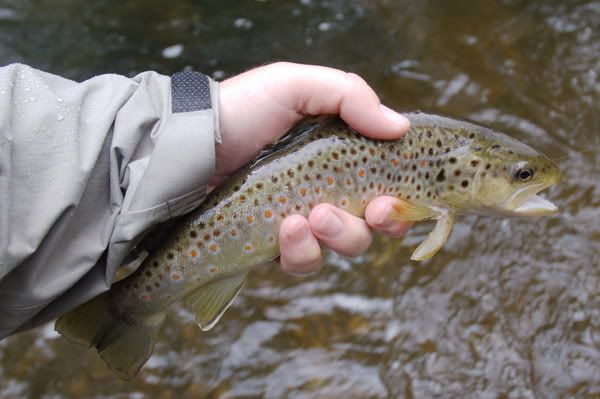 In the morning.

After a break in the afternoon we fished a stretch
far downstream from the hotel.
I had picked this new spot since it produced well on
my last visit.
As soon as we had changed into waders it started
raining again.

Wading to my favorite spot was difficult though since the water was so high.
I made it safely over the river and started fishing a pool with a woolly bugger.
The bugger was the fly to use, I took one after the other rainbow.
After a final brown trout the action stopped and it really started to pour down.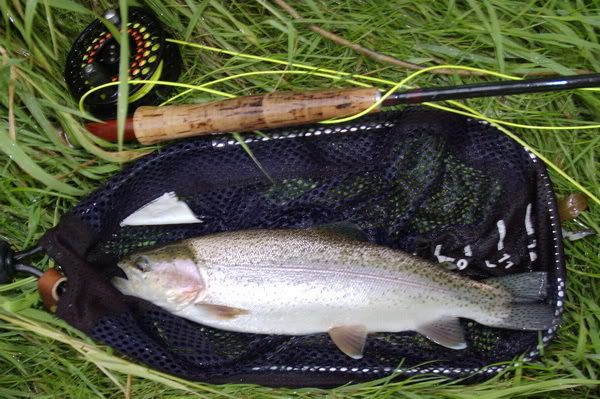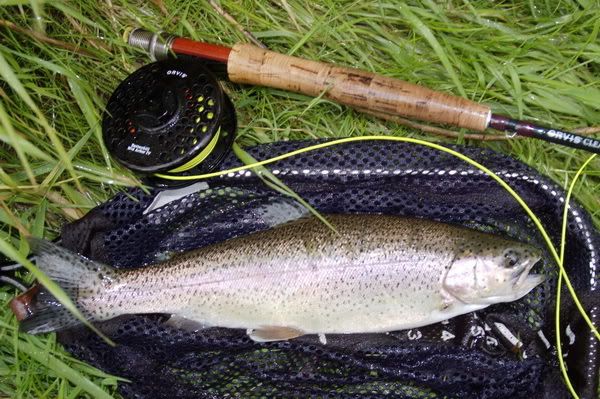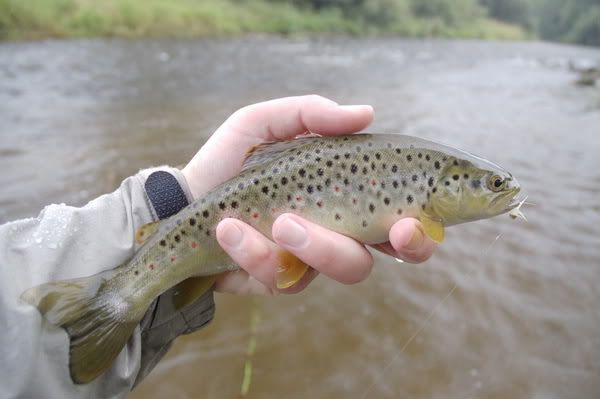 Rainbows and a brown.

It rained cat and dogs but still I noticed that insects where coming off the water.
When I waded upstream I saw to my suprise several rising fish.
As the rains subsided I decided to tie on a large mayfly to see if I could take one of the constant rising fish on the adjecent bank.
After a few drifts the fly was gulped down by a trout, a fat one to my surprise.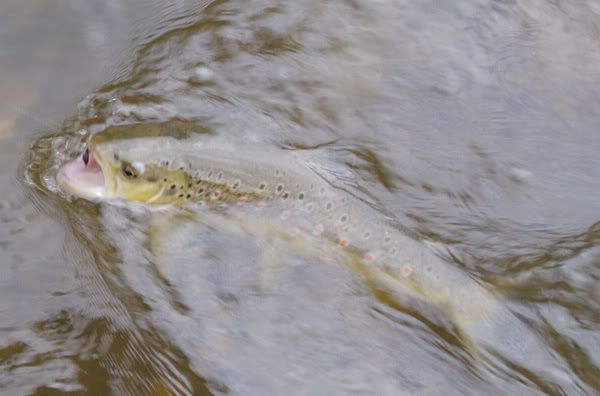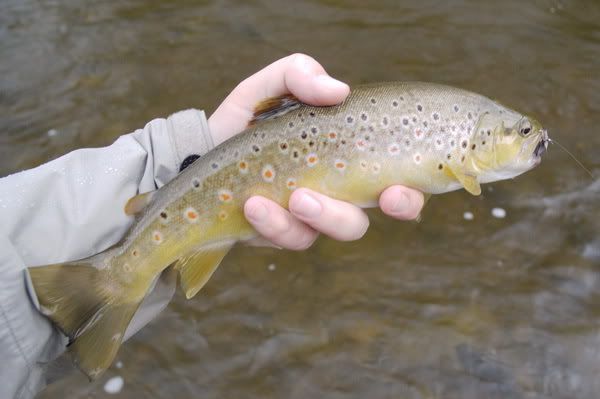 Brown on the mayfly.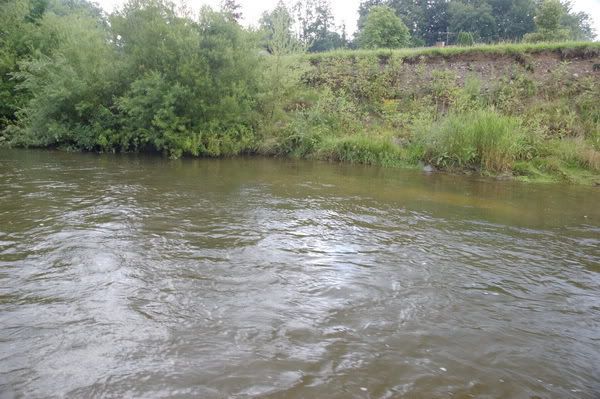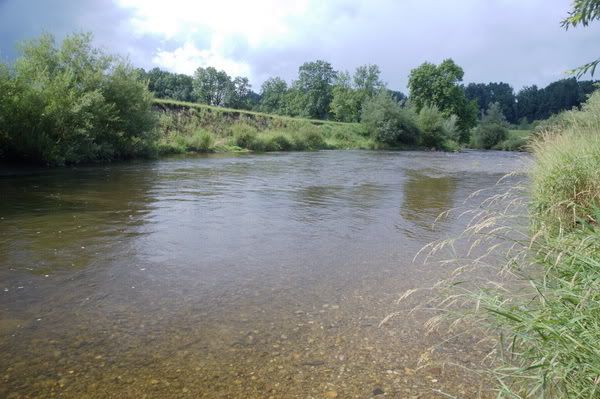 The good spot.

Allthough I preferred fishing with nymphs and streamers I really enjoyed this dry fly fishing.
Fish where rising steadily and really went after the mayfly I fished.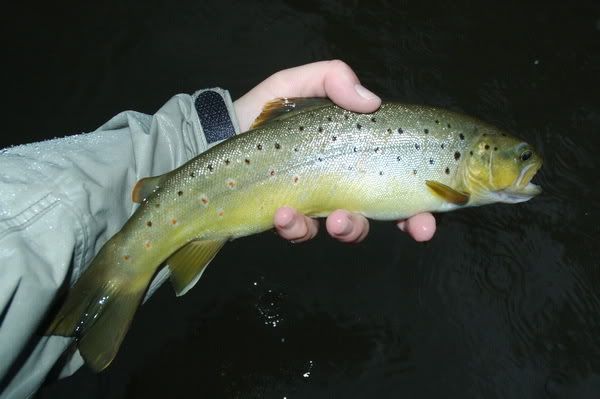 Another nice one.

After an hour or so the rises where suddenly over.
All the rain that had fallen slowly turned the river into a brown soup again, bummer.
The only thing we could do at the end was pack our things and have a good meal and some cold one's at the Italian restaurant in town
(one of the few places open late…).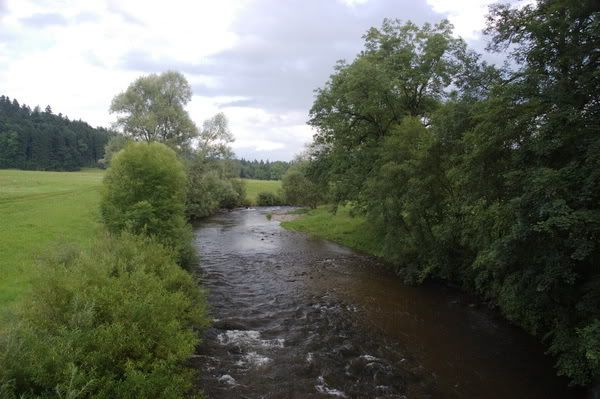 Later in the evening.

So weatherwise not a good day but catching rather large browns on the mayfly was grand.