Flyfishing Germany – August 22nd. 2010
Flyfishing Germany – August 22nd. 2010
We had promised Tom, the president of our flyfishingclub to take him on a
guided tour to the waters we frequented just over the border …. that was five years ago.
So finally after five years a date was set to redeem our debt to him.

We started fishing in one of the headwaters of the stream we fish in.
You should have seen the Tom's face when we entered the forest and came
to the creek that resembled more a ditch.
His face red something like "you fish in that :huh: "
Like all non-jungle flyfisherman he foremost battled with the shrubs since he
was used to places with a little more headroom.
Still he was utterly surprised when he saw a fish and behold after some casts
he managed to catch a little trout in that "ditch"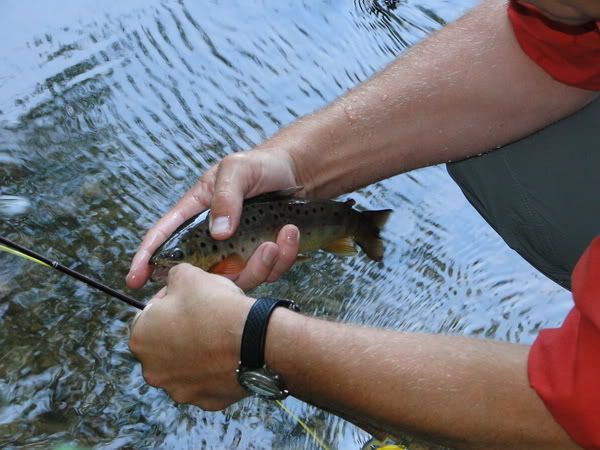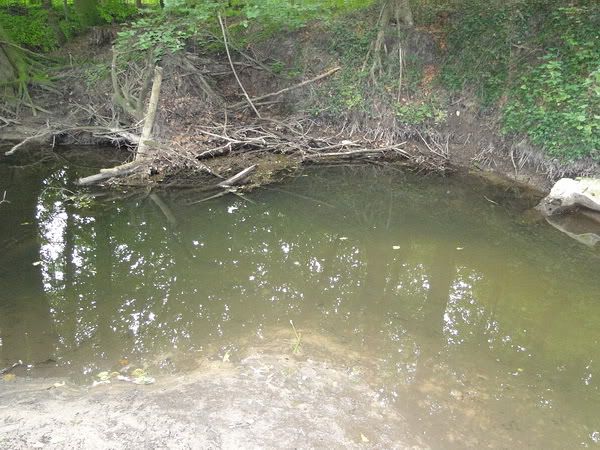 After showing him around some more spots of the upper stream we moved
further along the stream.
It was late in the morning when we stopped at a bakery for breakfast with
some good coffee and eggs and bacon omelettes.

The afternoon was spend way downstream from the place we had started the day.
The small ditch had turned now into a small river and flowed through the open landscape.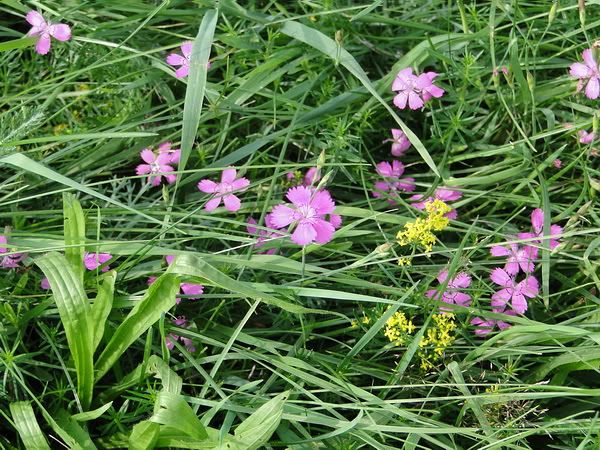 One of my friends had scouted the place a week before and had caught some
nice chubs, now only minnows where around.
We tried our best but the fishing gods seemed to be against us.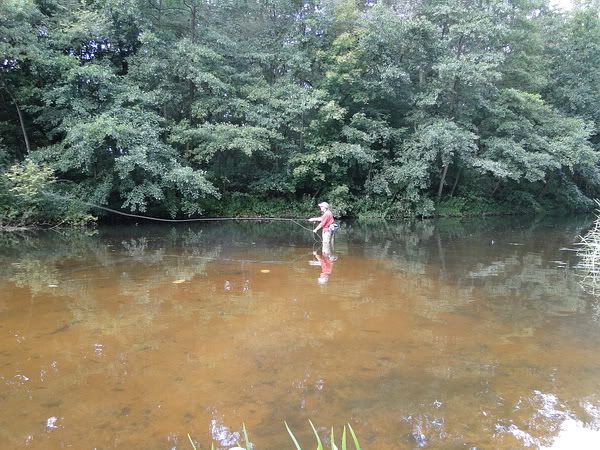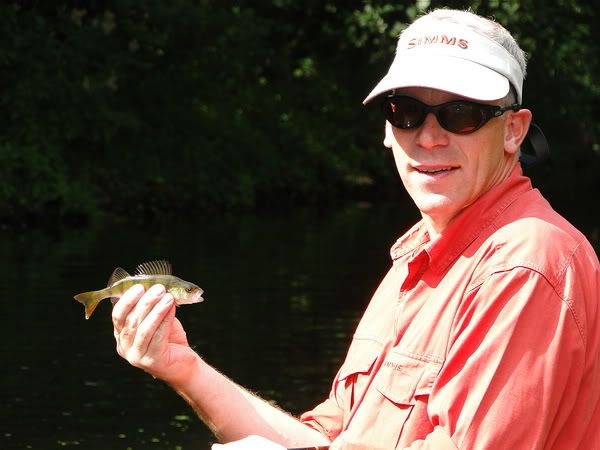 Do we need hundreds of dollars of fancy equipment for this :kook:

The river was also frequented by quite a few people with canoes so the shy
chubs where probably gone.
I decided to toss small zonker streamers in the river and was rewarded with a
few little perch.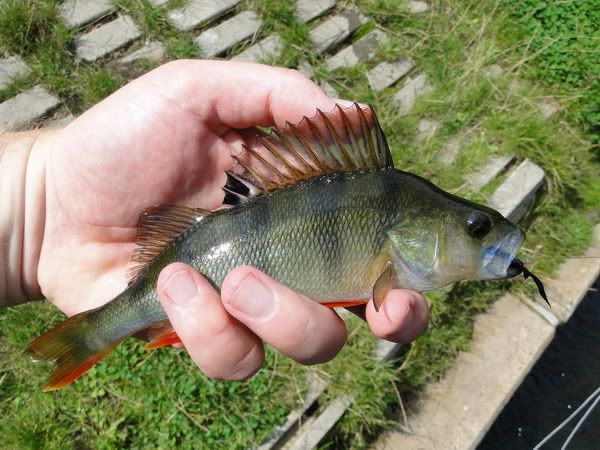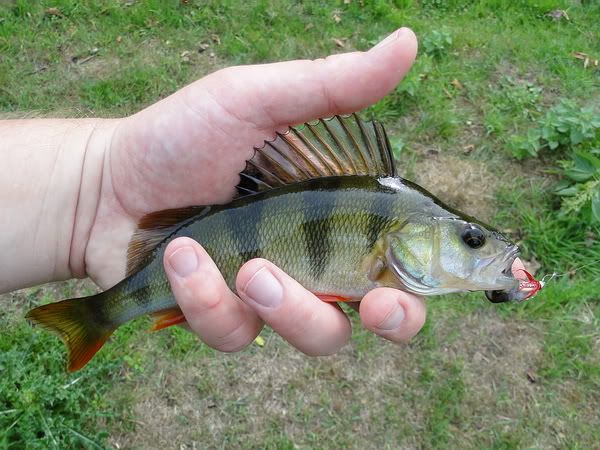 In the evening we checked out a few other locations but the fishing was slow
to say the least.
With upcoming thunderclouds it was time to make it to our final destination – dinner at the pub.
The pub used to be the old haunt of my German fishing club built way back in 1794.
Recently reopened and very popular with bikers it was also rediscovered by
us, good food at good prices – you can't ask for more.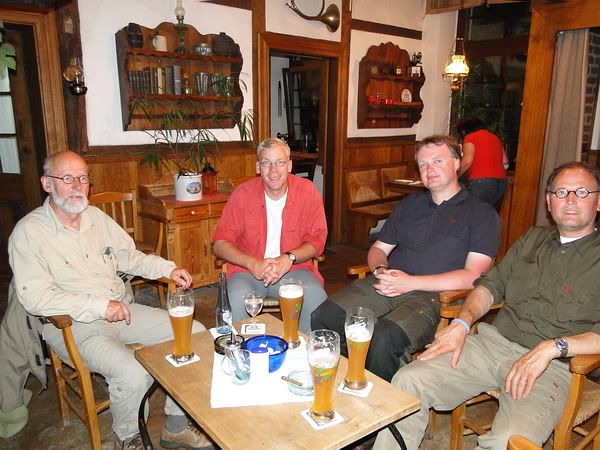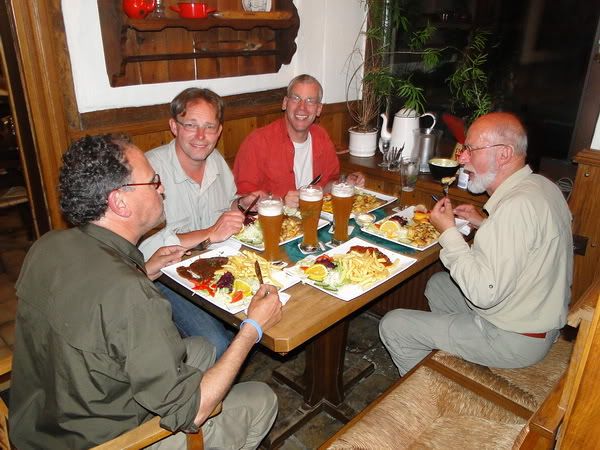 We ended the day with good food and good company, once again a perfect
fishing trip in my book.