Germany 13-04-2013
Germany 13-04-2013
Plan A today was to go fishing the stream but when a unscheduled work party was
called in I had to ditch plan A.
Plan B … get to the Hatchery at 0900 hrs and so I did, to bad though that I was
the only person showing up.
So it was back to plan A again.

The cold weather had finally gone and life slowly returned to the land.
Roe deer where out in the fields this morning.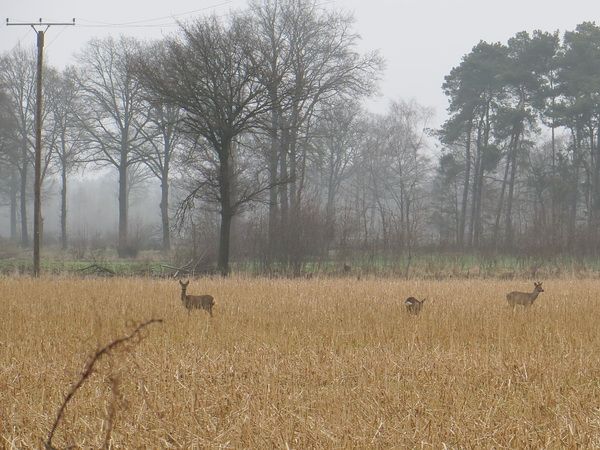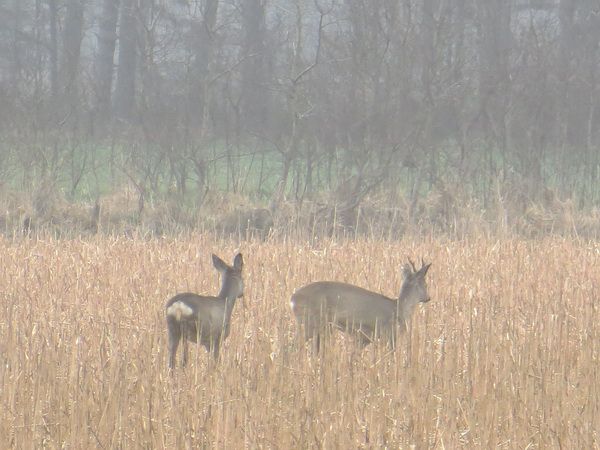 Roe deer

The first windflower where showing in the forest, these are one of the first
flowers to appear in spring after the snow drops.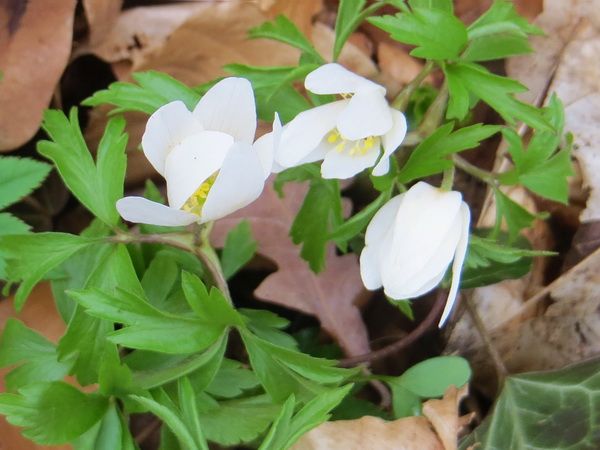 Windflowers

At the stream I first went to one of my always producing pools but today it yielded
no fish.
I should have taken waders with me as my options for making a decent presentation where quite limited.
Next stop was the spot where I had caught my first trout of the season but nothing happened there.
As I walked along the bank I spotted a moving trout and made a few casts at it only to scare the fish.
I would be back later for that fish.

I found a nice pool further downstream and with some climbing I positioned myself to make a cast
into the pool.
The streamer moved nicely along the opposite back when it was suddenly attacked by a decent
brown trout.
This trout was an acrobat as it jumped twice high in the air.
I was still connected to the fish though and was about to land the fish when the hook came out, bummer.

The next spot was an undercut bank where a trout literally jumped on the streamer but
alas also this fish threw the hook.
I decided to leave the stretch alone for a while and head up further to the source of the stream.
When I spotted some roach or dace I had a go at them with the nymph and hooked another fish …
and lost it consequently.
Two small carp came shuffling by and as happens each spring the brook lampreys where out in force.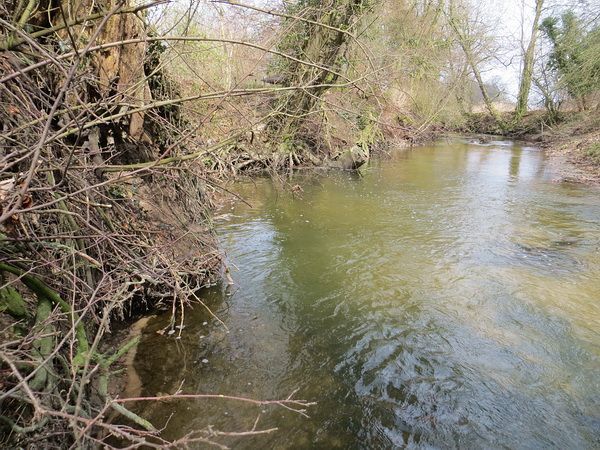 Undercut bank

In the afternoon I head back to the stretch I had fished in the morning and probed all
the spots I had fished earlier again.
At one spot I had three cautious hits but those did not result in a solid take.
I tried the pool again of the acrobatic trout thinking no fish can be so stupid to take a lure
twice a day but it did and it saved me from skunk.
Maybe it was another fish but it did not matter as I could land my second trout of the season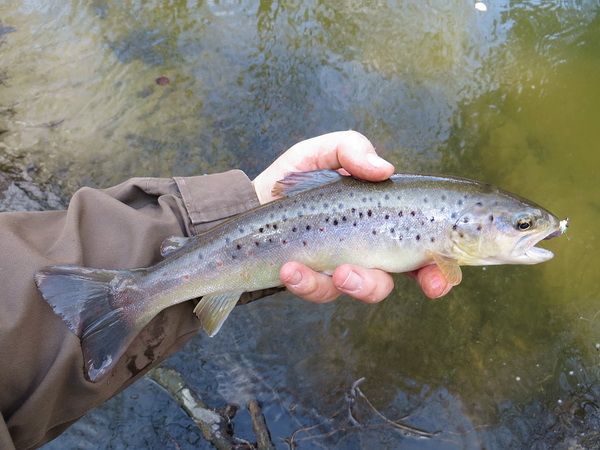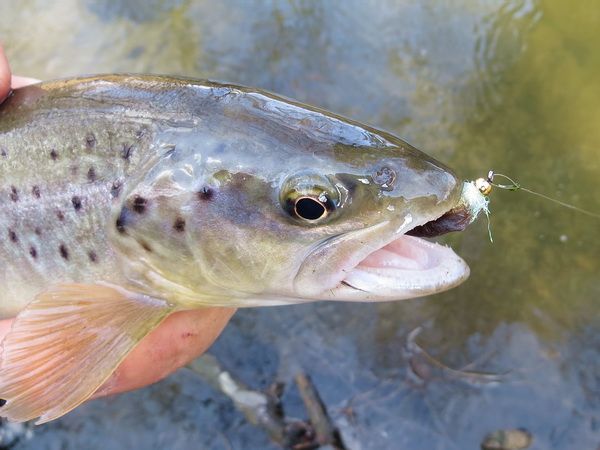 Second trout of the season

So with the main mission being accomplished it was time to get something to eat.
A look at the clock showed me that one of my favorite haunts was just about to open
and since I had not had anything to eat all day decided to call it a day.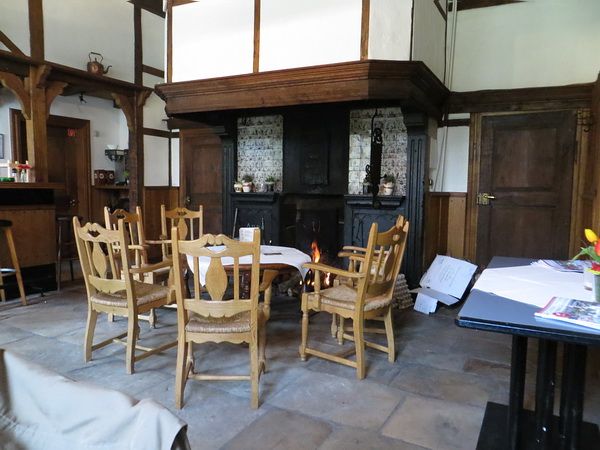 Still cold enough to need the fire.

As the weather looked like rain this morning the pub was void of the usual daytripper
but lucky for me the kitchen was staffed.
The weather forecast for tomorrow shows warm temperatures so I guess I have the
visit the stream again and catch those other trout 🙂