Flyfishing Netherlands, July 5th. 2008
Flyfishing Netherlands, July 5th. 2008
For a change I headed west instead of east to visit one of the larger rivers in
the area I live.
My intention was to take the 6-weight and toss streamers around in a big
murky river in order to catch a nice perch or maybe even an asp (predatory shiner).
When I arrived at the banks of the river and looked at the mass of water I knew it
would be a tough day.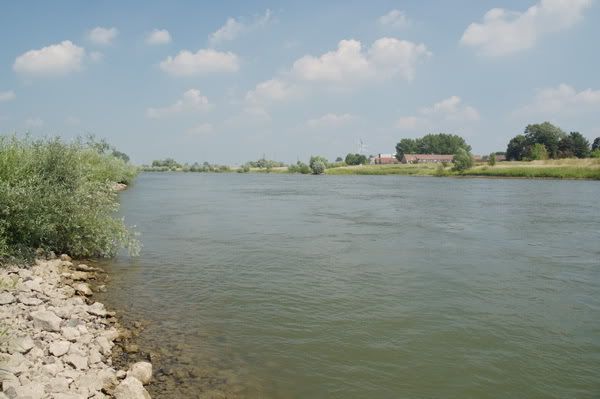 The river

The pilings at a large bridge where my best bet to catch fish.
All those structures in the water should have been a prime ambush spot for predators.



The bridge

I probed the bridge, the pilings and the eddies formed by the strong currents but absolutely
nothing was interested in the streamers I fished.
I did see big splashes in the middle of the river that where probably caused by hunting aps
but then again I might imagined that on this bright sunny summers day.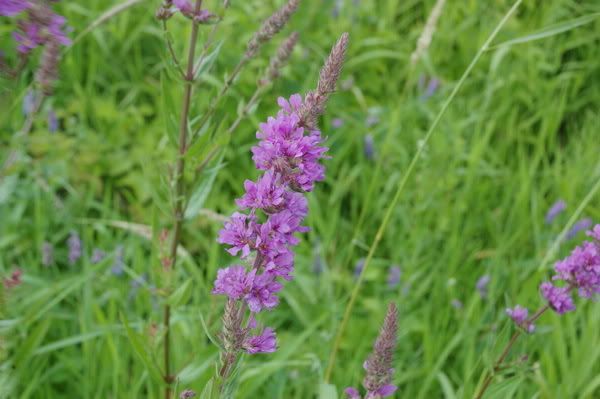 Signs of summer

The only option left was to fish the many breakwaters along the river.
According to common belief the points of such small dams where a prime spot for predators.
The small baitfish that would try to swim around the points on these little dams had the chance to be swept away by the main river current right into the mouths of the predators.
At least the small bait fish where present among the stones.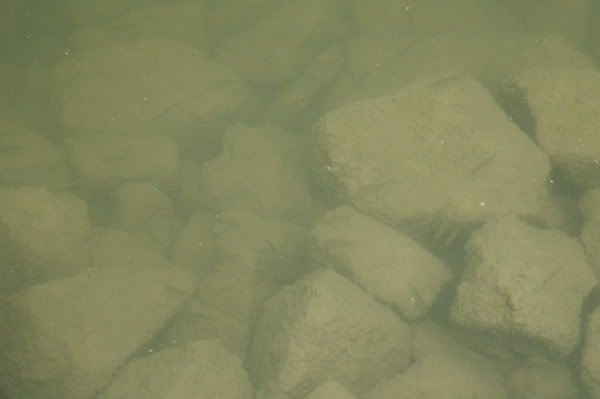 The baitfish

Although it was Saturday the amount of commercial boating traffic surprised me.
Every time one of these freighters came along all the silt was stirred up from the
bottom.
Still in my book the water clarity should not have been the reason that I was not
catching any fish.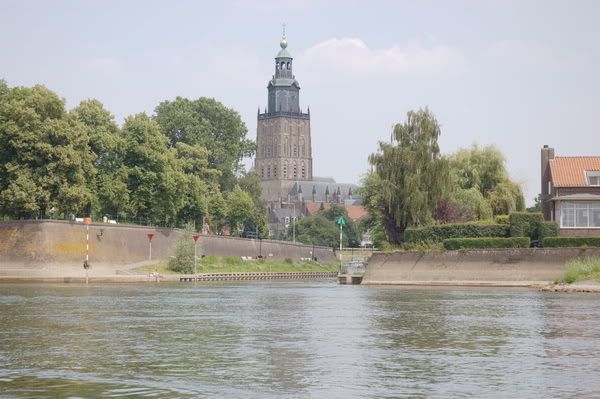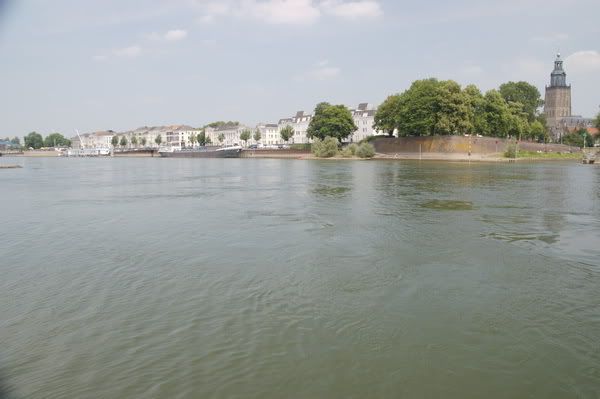 Some more views on the river
After several hours of fruitless casting the idea of getting skunked came up in my mind.
Off course I could not expect to catch something on a river I never had fished frequently
in the past, the last time I had been there was maybe 5 years ago.
Late in the afternoon I finally had a hit on the fly.
Off course I was happy that skunk had been avoided but it also made clear to me why it
took 5 years to get back to this river.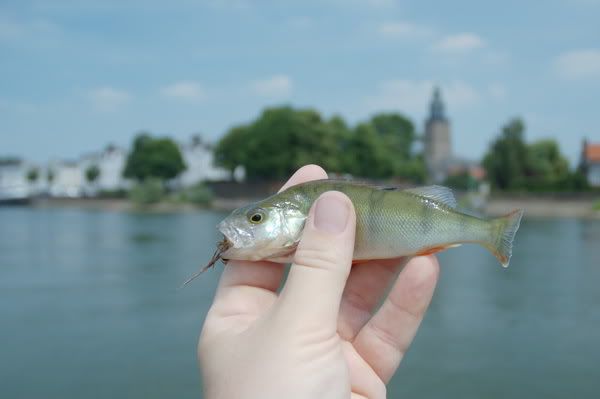 After a lot of work … mini yellow perch

With the approach of a rain front in the distance and the mission more or less completed I decided it was time to go.
The elusive aps hat eluded me again so maybe in five years time I might return to that river.
Arriving at home I received a mail that some of my friends had plans to head east to fish a
good trout river, just what I need after this day